Everything is in the title ! 😉
QUANTA is very proud to announce that the team will be at OroVibe 2017 as a Big Vibe Sponsor, and that Guillaume, co-founder of QUANTA, will hold a conference during the event!
What is OroVibe?
OroVibe is the flagship event dedicated to the new OroCommerce disruptive platform, specially designed for B2B ecommerce websites, which will take place on June 13th 2017, in Paris.
A new kind of event, OroVibe aims at bringing together 250 ecommerce experts, freelancers, final customers, B2B enthusiasts from various countries, …etc. to exchange in a startup-like atmosphere, relaxed and creative, and establish the foundations of an OroCommerce community.
OroCommerce uses open-source technology, so the ecommerce community has the tremendous opportunity to influence the future of the platform.
Therefore, OroVibe is the perfect opportunity to shape tomorrow's ecommerce.
Quanta, Big Vibe Sponsor
At OroVibe, QUANTA will be well positioned considering we are officially a Big Vibe sponsor!
We therefore join the Dn'D and Synolia Agency as official supporters of this innovative event.
So, if you haven't bought your tickets yet, but want to participate in OroVibe, register here with the QuantaVibe code and immediately get 25% off of your tickets. 🙂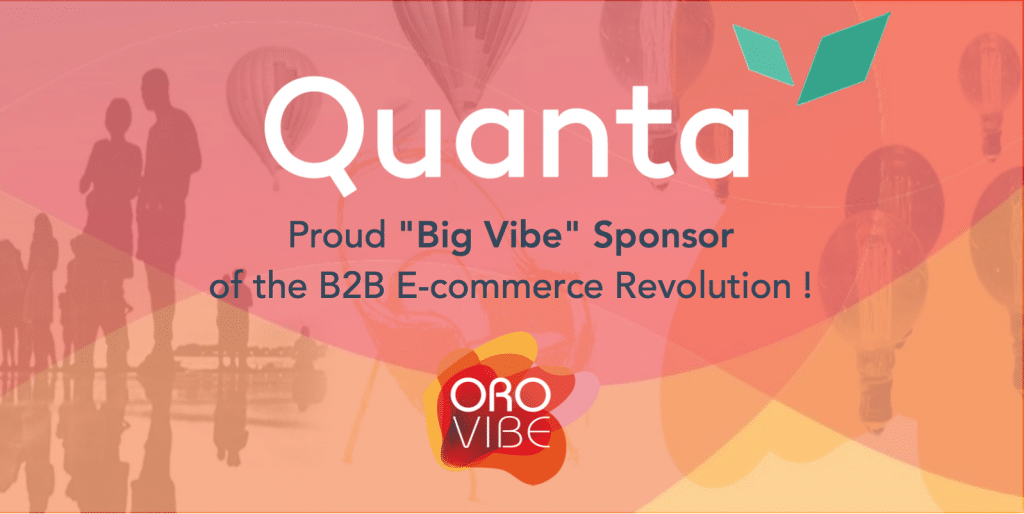 Quanta, Top Speaker
The agenda for the day is made of time of exchanges, and of conferences.
So you'll be able to sit in comfortable sofas at the OroVibe Studios to interact with other ecommerce experts, as well as participate in various activities offered by NBS System in the Playground.
The overall agenda is available here.
But as I said in the introduction, OroVibe will also be an opportunity for renowned ecommerce experts to present themed conferences. And Guillaume, co-founder of QUANTA, will be amongst these Top Speakers.
He will be hosting a conference on "Managing Web Performance for a faster B2B Experience".
This conference will be an opportunity to present several use cases of B2B companies and their web performance challenges. Today, analyzing and studying the performance of a B2B ecommerce website are essentials in steering an effective web strategy. Guillaume will talk about the impact of page load times on the final value of the order and will identify the pitfalls of web performance that must be avoided by B2B companies.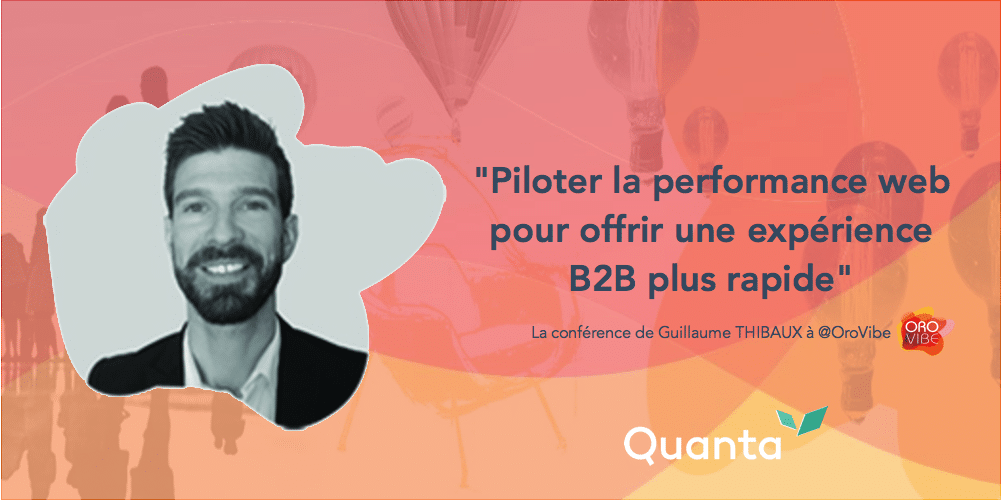 And that's it for our presentation of OroVibe 2017!
We'll be waiting for you, and hope to have the opportunity to exchange with you on the future of B2B ecommerce.