With 7 years of existence, Imagine Commerce is undoubtedly one of the main highlights of the e-commerce worldwide season. At Quanta, we go there every year because, beyond being a unique opportunity to interact with our international customers and partners, it is also a good opportunity to take the pulse of the Magento ecosystem "year- To-year ", and get the latest information on the functional evolution of the platform.
Last year, Magento announced the release of its SaaS "Magento Cloud Edition" offer, which has since seen its first launched websites.
This year, among all the exciting keynotes (including Mark Lavelle's on the need for e-commerce to evolve with the desires of the users), 2 major announcements caught our attention :
The launch of a "B2B" mode, to potentially adapt the site to each user.
The launch of Magento Social, that aims at linking Facebook with e-commerce platforms.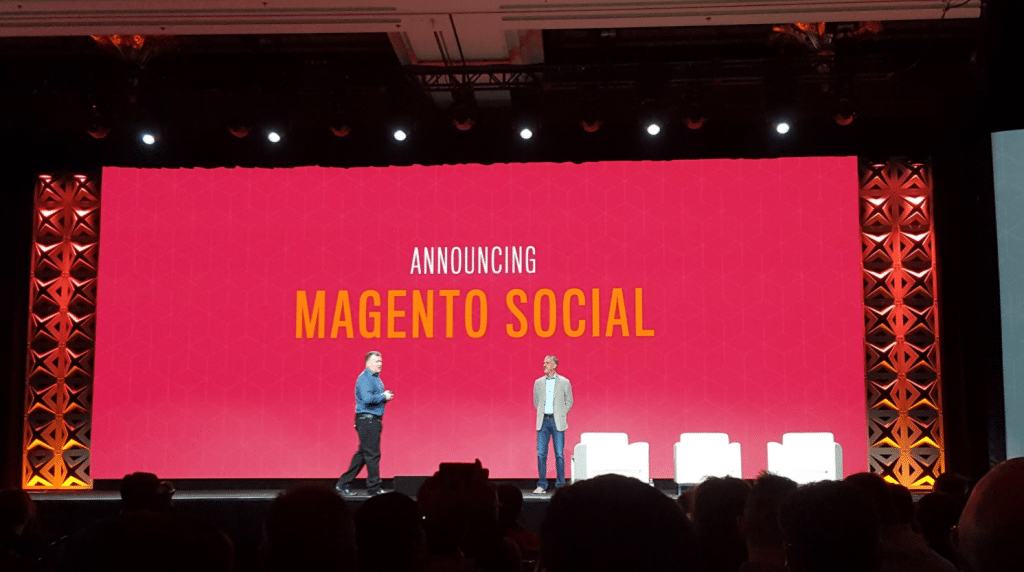 Photo credit: Agence Dn'D
Magento Digital Commerce Cloud for B2B
Setting up a B2B e-commerce website with Magento was one of the biggest challenges with the platform so far (and some of Quanta's customers can attest to this). This often required "tweaking" the application by carrying out many expensive and specific developments.
The advantage with this new version of Magento is that you can:
Easily connect to an ERP (e.g. Sage or SAP) in real-time.
Customize prices for each group of customers. And we all know that it is a very important specificity of the B2B field; the prices and discounts being very often specific to a customer!
Automatically edit estimates by offering multiple payment methods, such as bank transfer.
Magento Social
The idea behind Magento Social is to synchronize the information from the product catalog with the social networks, so that you can capitalize on more recommendations (e.g.: "Your friend Anna loves this product … Buy now") within the existing customer base.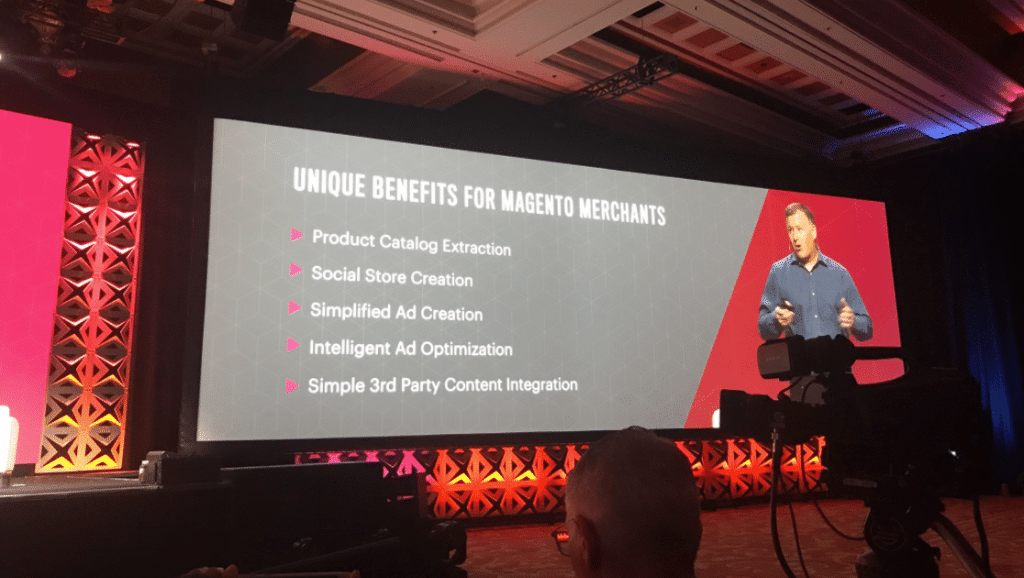 Photo credit : Tom Robertshaw
For example, you can:
Automatically create paid ads by product.
Better track the source of the acquisition of a new buyer arrived by a social network, because the information "source: Facebook" ends up being rather vague. 🙂
More effectively transform followers into customers, which is undoubtedly one of the main stakes of a community manager.
Magento Shipping
Magento Shipping is the little icing on the cake of this presentation of new Magento products. 😉 With this new offer, it will now be possible to connect directly with the carrier services of each country, and with tariffs expected to be competitive since they'll be pre-negotiated by Magento (oh yeah!).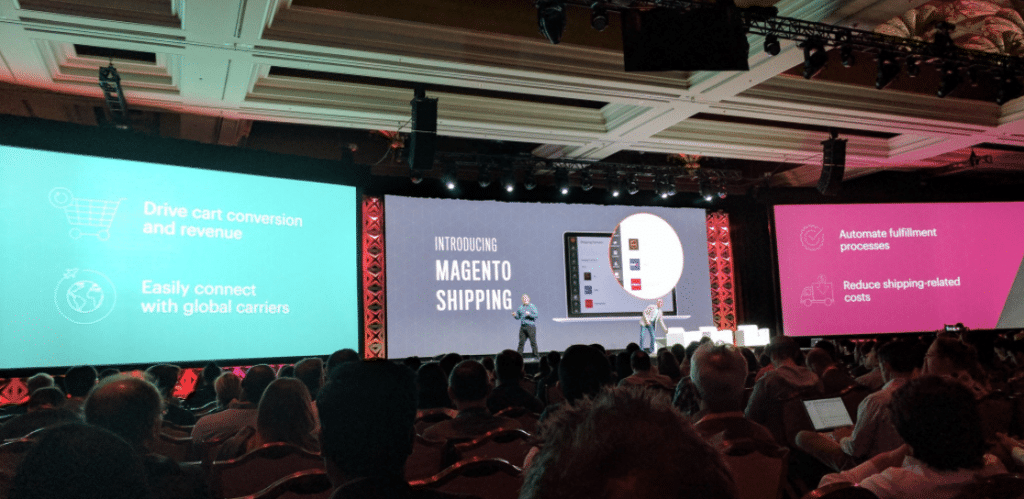 Crédits photo : Space 48
The advantage is quite clear: shipping to one, or more, new countries will become much faster and easier. Enabling the international growth of all Magento stores!
And that's it for this overview of announcements made during Imagine!
If you want to know more about the other Magento news, you can check them here.