For your website to be well referenced you must make it easily accessible by search engines. You must "communicate' with Google and its peers. But that's not enough to have a good SEO. Getting good SEO performance also depends on the efforts on the speed of your site.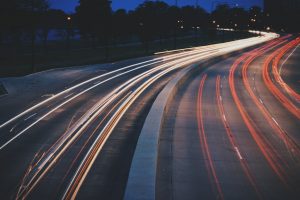 In fact, Google thinks that site speed is an important factor. Google has an obsession with the speed of loading pages and has always rewarded sites that have their own codes and that load quickly. Since 2011, a tool has even been offered to help webmasters speed up their sites. But what is the real impact of speed on SEO?
Good speed is necessary to make service available to users
Google places a premium on sites that load quickly. Why so? Because the American giant wants to make service available to users. A good service must be available quickly. "At Google, we strive to make the entire the web faster." It must be understood that Google's own philosophy is based on speed. The search engine assumes that a user must quickly find the information they are looking for or product they want to purchase. Clearly, the less time he spends on the search engine, the more quickly he accesses his request, the more satisfied he is.
You understand it: when you want to retain visitors on your e-commerce store, Google tries to get people off of their site as soon as possible.
Good speed allows improving users' experience
Does having a fast site guarantee ending up at the top of SERPs? No. The search results are not a function of loading time. The speed of your site is a parameter among several hundred that help to better reference you, but speed is essential because it affects other parameters that affect your SEO. It's a cascading effect.
The frustration of waiting: if the site loads slowly, then the visitor will leave. That will increase your bounce rate, reduce the duration of visit, and permanently alter your CTR. There are so many parameters that Googlemonitors for SEO.
Technical constraints: to surf on a mobile means to navigate with a smaller screen and slower connection, the same happens if using a Wi-Fi hotspot at a reduced rate. By having a site that loads fast, you adapt to these technical constraints. Google acknowledges you.
Economic (and ecological) constraints: a site that takes time to load is a waste of money (link) and a consumption of resources on the servers. By upstreaming efforts to improve speed, you reduce expenses and to a lesser degree, the impact on the environment. As soon as we start talking about money, Google pays attention.